Probably the most popular marketplace among resellers, but also among private sellers, is eBay. Hardly any other platform brings together so many buyers and sellers. This site makes eBay a very good platform for resellers.
Sell commercially vs. privately
There are two different types of accounts on eBay: commercial seller accounts and private accounts. Which account you need is quite simple: if you sell some things irregularly and without the intention of profit, which you use privately, a private account is sufficient. If, on the other hand, you plan to buy and sell goods permanently and for profit, you should create a commercial account. Of course, you should then also register a business. We will now take a step-by-step look at how to create a commercial account on eBay and what you should pay attention to.
Account creation step by step
1. Register new
On the start page of ebay.de you click on "New registration" in the upper left corner.
2. Create a commercial account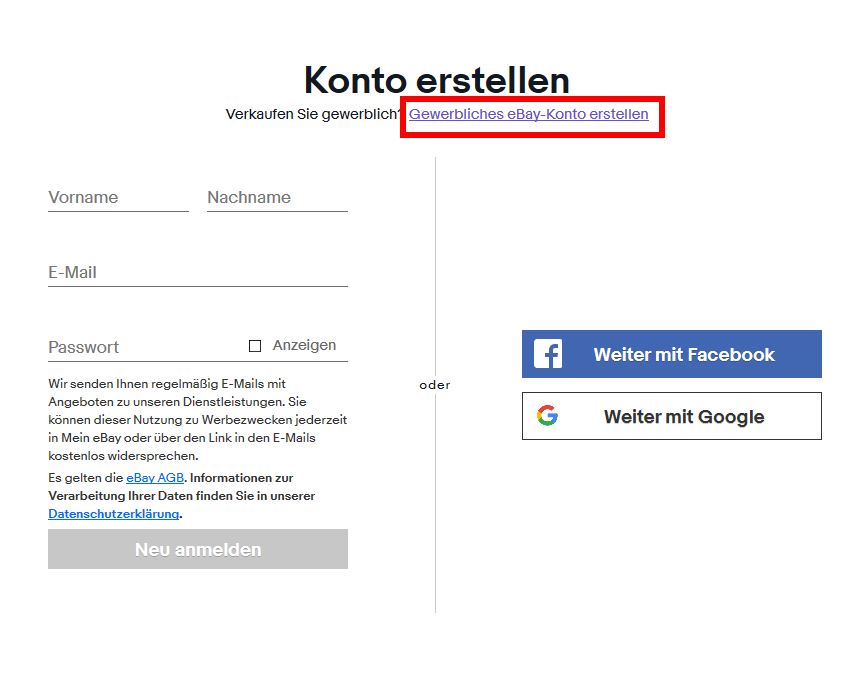 After that, you select that you want to create a commercial eBay account.
3. Data entered
In the next step, you need to enter the first data. The top field should contain the official name of your company. If you are a sole trader, simply enter your name there. In the next field, enter the email address you want to use to register with eBay. You will then receive all information from eBay (for example, notifications that an item has been sold by you). Then you tell eBay your preferred phone number. This is very important and will also be used for verification – so make sure it is correct. After you have entered the numbers in the image, click on "New registration".
4. Select a username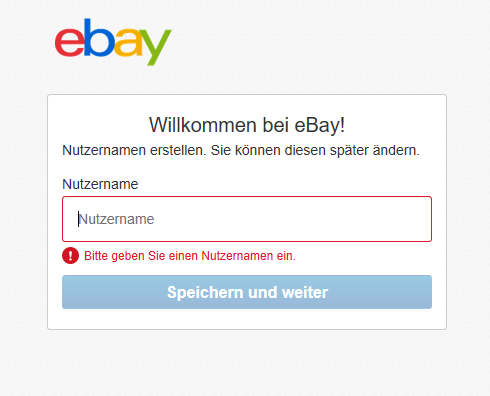 5. Information about the company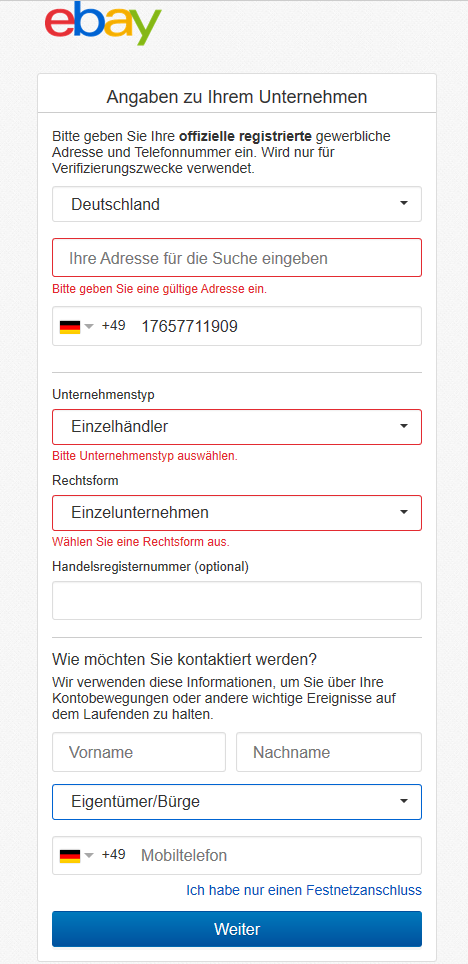 Now you have to enter some information about your company. Under Address, you enter the address where your company is located. As a reminder, this is the address you had to enter when you registered your business, and can also be your personal home address. If you are a reseller and have also founded a sole proprietorship, your company type is "retailer" and you select "sole proprietorship" as the legal form. If you have a commercial register number, enter it in the next field. Below you enter your first and last name, your relationship to the company (possibly owner, if you are a sole proprietor), and your phone number.
6. Confirm contact information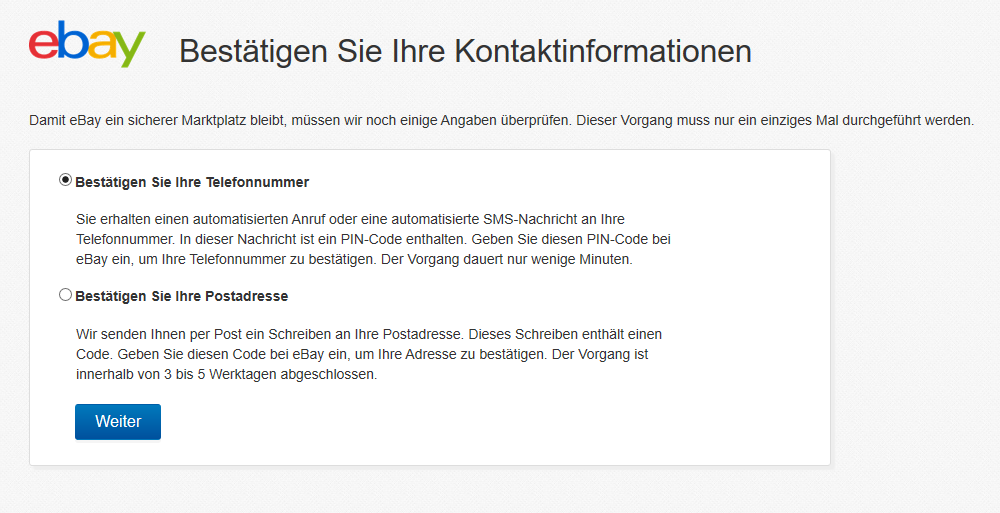 Finally, you need to confirm the information you have provided. Here you can choose between a confirmation via phone and a confirmation via your address. After you have completed the required steps, your commercial eBay account is created. Congratulations!
More details
In the account settings, you can check your details and change them if necessary or add more information. For example, under personal information, you should add a bank account from which eBay fees will be collected. Of course, you only pay eBay fees when you sell something.
Once you have completed these steps, you can post your first item on eBay. Good luck!
Certificate according to §22f UstG for eBay
After you have created your eBay account, eBay will ask you after some time to upload the certificate according to §22f UstG.
Do I have to submit the certificate?
Everyone who sells on eBay in Germany must upload this certificate. This is required by law since 2019 to prevent tax fraud. If you do not upload this certificate, your eBay account will be blocked until you upload it.
How long do I have?
eBay will not ask you to upload the certificate immediately when you create your account, but it will take a few weeks. However, since you only have 14 days from the request to submit it, you should definitely take action before then to avoid a freeze on your account. Keep in mind that your tax office also needs time to complete the form.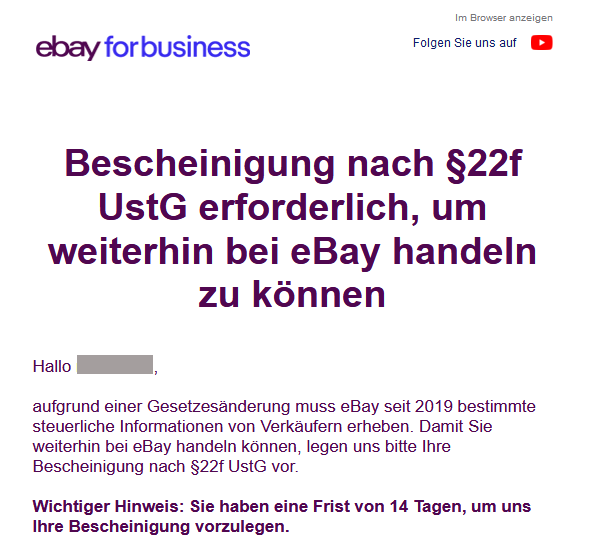 Where can I get the certificate according to §22f UstG?
To obtain the certificate, you must fill out a form and submit it to your local tax office. Usually, you can find the form on the website of your tax office. The form consists of one page and looks like this: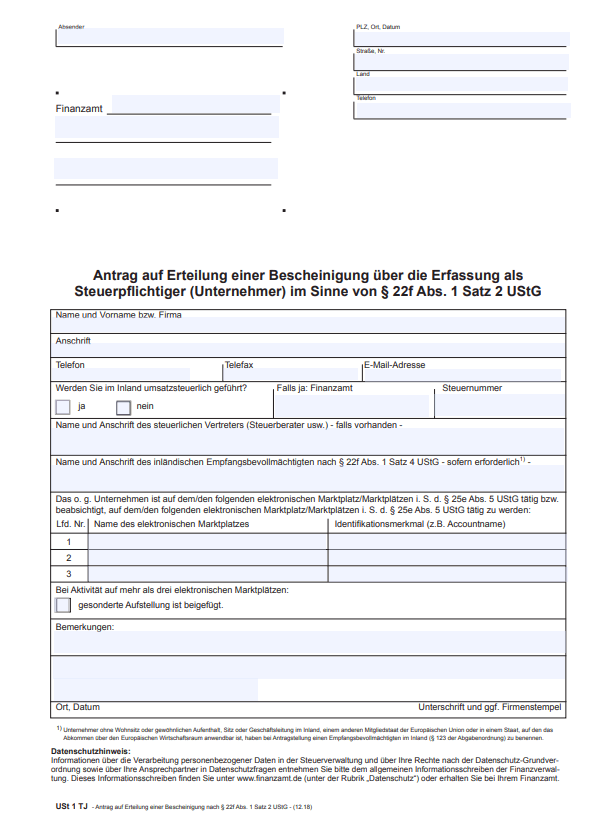 Filling out the certificate according to §22f UstG
In the upper area, you enter your personal data. If you are a small business owner, you are not subject to VAT in Germany. You can request your tax number from your local tax office if you do not have one or have misplaced it. In the middle area enter "ebay.de" as a marketplace and write your account name next to it. If you are also active on other platforms (Shpock, eBay Classifieds, etc.) you can also enter this. After you have filled out and signed everything necessary, send the form to your tax office (by mail or e-mail).
How long does it take for the tax office to respond?
As you can guess, this cannot be said and varies from one tax office to another tax office. In our experience, it will take between one and 4 weeks.
Submitting the certificate
Once your tax office has responded, you will receive a one-page form that you must scan and upload to eBay as a PDF here. eBay usually checks the whole thing within a day and then confirms receipt and that you are verified.

Congratulations, now you can fully use your eBay account. To simplify your selling process, it may be helpful to link your created eBay account to an accounting program.